Whether your goal is to build muscle, lose weight, or gain endurance, sound nutrition is key to your success. Many people even work out to improve mental health, and a sharp mind can certainly improve exercise motivation and endurance. Consuming the right nutrients and maintaining a healthy brain can go a long way towards maximizing your exercise gains. A pre-workout smoothie is a great option because it offers convenience while it provides your body with two essential macronutrients: carbohydrates and protein. Now you can add a quality nootropic supplement to your smoothie for a brain boost that fuels every workout.
You May Also Like:
We often hear advice about what to eat post-workout, but what we eat before exercise is just as critical to our fitness success. A pre-workout smoothie is one of the easiest meals to prepare, and you can easily whip one up at home. Read on to discover 5 great pre-workout smoothie recipes to add to your fitness routine.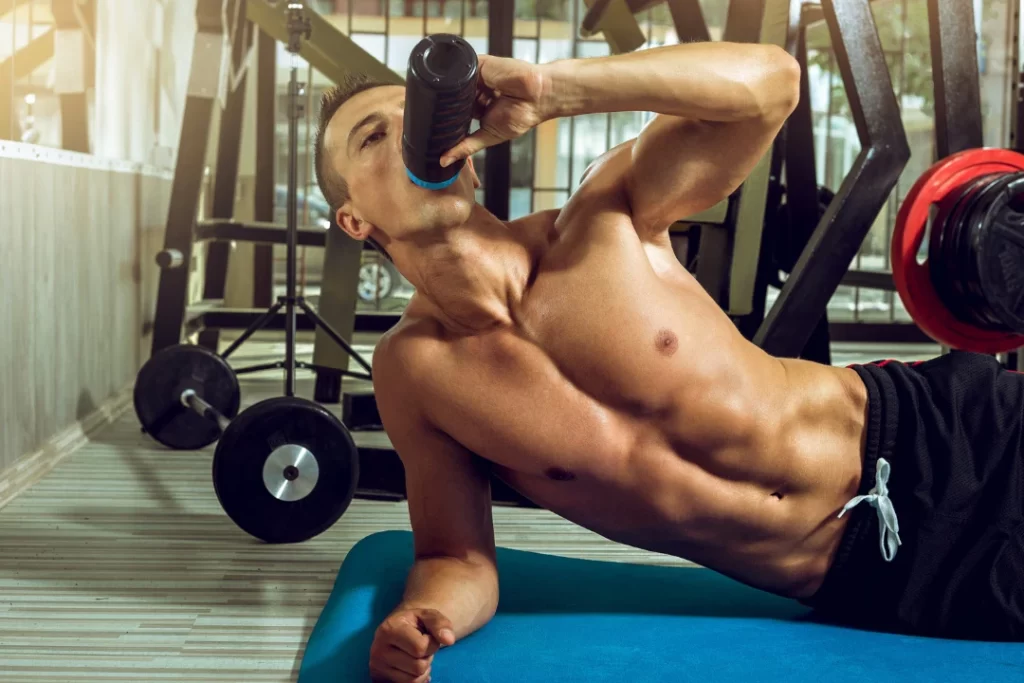 Benefits of the pre-workout smoothie
If you fuel your body properly before each workout, then you won't get caught running on an empty tank. Consuming the proper nutrients will prime your body for muscle growth, strength, and endurance. You can also add a few key ingredients to help you stock up on energy, boost your brain power, and keep you full for hours.
Typically, smoothies are made with fruit, which provides a great source of fast-digesting carbohydrates. These carbs will give your body the boost it needs for any exercise. The best pre-workout smoothies are packed with protein, good carbs, and healthy fats.
You can even add supplements to your pre-workout smoothie
Adding the right supplement to your pre-workout smoothie can give you an extra boost. Sports nutritionist and team dietitian for the Orlando Magic, Tara Gidus, R.D., often talks about nutrient-dense smoothies and the benefits of adding supplements to the mix.
Many people report that they struggle to get through their workouts due to mental fatigue. The Brain Pill, formulated by Medicine Man Plant Co., is a safe, high-quality nootropic full of brain-boosting ingredients that offer a solution to this common issue. Medicine Man Plant Co. has unearthed the botanical powers of ancient cognitive enhancers and neuro-booster plants and mushrooms to create a superior formula that makes a great addition to your pre-workout smoothie. The Brain Pill contains ingredients like Lion's Mane, Ginkgo, and sage that are proven to aid in alertness, recall, problem-solving, cognitive performance, and overall neuron health while decreasing brain fog and inattentiveness.
5 great pre-workout smoothie recipes that you can try at home
1. Classic Green Monster
This recipe from Angela at ohsheglows.com will change your life. Its unique combination of spinach, banana and peanut butter creates a delicious flavor that is chock full of nutrition. If you're looking for an energy-rich smoothie that will give you an extra boost while exercising, then this is your answer.
Ingredients:
1 cup milk (almond, coconut, or regular)
1 frozen banana (ripe)
¾ cup spinach or kale leaves with stems removed
1 serving of The Brain Pill
1 tbsp chia seeds or ground flax
1 tbsp peanut butter or almond butter
1 dash cinnamon 2–4 cubes ice
Directions:
Combine all ingredients except ice in a food processor, and then blend until smooth. Add the ice, and blend until the mixture reaches the desired consistency.
This pre-workout smoothie will give you the energy boost you need for your workout or even help you get through a long day at work. It's delicious, and it does the job.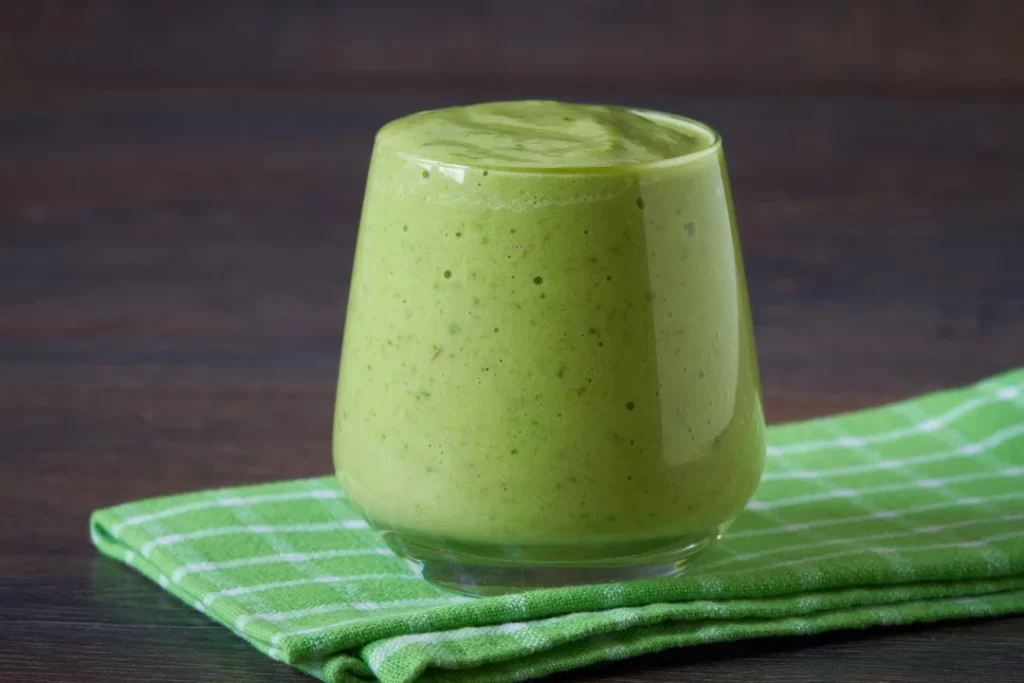 2. Blueberry Chia Blast
This pre-workout smoothie comes to us from Shanon at thecurvycarrrot.com. You might look at this recipe and think, "tofu?" but this special ingredient has been proven to reduce exercise-induced inflammation, and it's worth a try. With chia seeds, tofu, and blueberries, you'll get all the nutrients you need as you sip this great-tasting smoothie. We've included The Brain Pill to give you an extra edge.
Ingredients:
1½ cups coconut milk
½ cup soft silken tofu
2 tbsp chia seeds
1 cup frozen blueberries
1 serving of The Brain Pill
1 tbsp honey
1 scoop (1–2 tbsp) vanilla protein powder
Directions:
Combine all ingredients in a food processor, and blend until smooth.
This smoothie is delicious, energy-boosting, and satisfying! Chia seeds are an excellent source of fiber, which will keep you fuller longer. This pre-workout smoothie will ensure that you finish your fitness routine without hunger pangs or energy dips.
3. Mango Madness
Rachelle from zestylife.com created this mango smoothie that gives you the ultimate boost. You get a nutrient-packed smoothie with just a few ingredients that hydrate you and prepare you for anything. This balanced, digestible pre-workout smoothie can be a key part of your fitness success.
Ingredients:
1/2 c water
1/3 c unsweetened almond milk
1/4 c coconut milk
1/3 c of frozen mango
1/3 avocado
1/2 frozen banana
1 Medjool date (pitted!)
1 serving of The Brain Pill
Directions:
Combine all ingredients in a food processor, and blend until smooth.
This smoothie is the perfect go-to for people who enjoy HIIT workouts (High-Intensity Interval Training). It combines healthy complex carbs, fiber, and The Brain Pill to supplement your glycogen stores as it boosts brain function.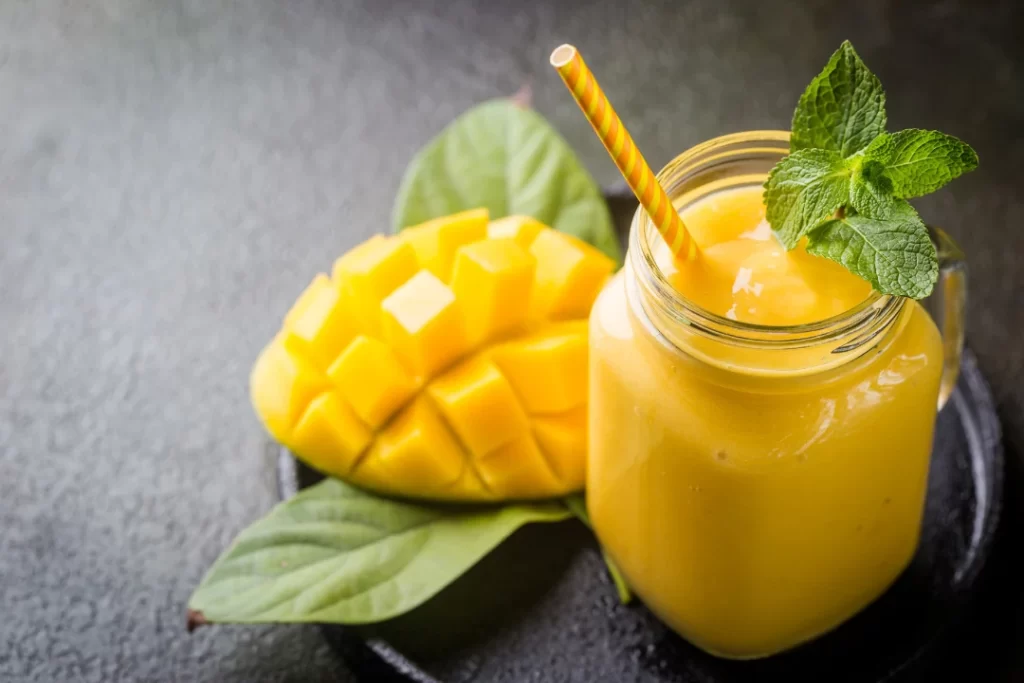 4. Chocolate Oatmeal
This protein-packed pre-workout smoothie comes to us from Sonia at thehealthyfoodie.com. This super-smoothie will provide tons of protein to keep you energized through your workout. Bananas and oats are a potent combination that provides both quick and slow-release energy to get you through the most challenging workout.
Ingredients:
1/2 ripe banana
1/2 cup whole milk (or other milk of your choice)
2 tbsp powdered peanut butter
2 tbsp rolled oats
1 serving of The Brain Pill
1 tbsp organic cacao powder
1 scoop chocolate flavored whey protein powder
8-10 ice cubes
Directions
Combine all ingredients in a blender and process on high speed until smooth and creamy. Serve immediately.
Combining the quick-release energy of bananas with the slower-release energy of oats will keep you energized for hours. This pre-workout smoothie is packed with protein to keep you fuller for longer, while The Brain Pill adds an essential energy and focus boost.
5. Creamy Banana Strawberry Split Smoothie
This nutrient-packed smoothie comes to us from Cindy at cindystable.com. This creamy banana split smoothie is a fan favorite. It's made with protein and chia seeds, and with the addition of The Brain Pill, it's sure to give you the boost you need for a great workout.
Ingredients:
1 cup almond milk
1 chopped banana, frozen
¾ cup strawberries
3 ice cubes
1 serving of The Brain Pill
1 scoop vanilla protein powder
1 teaspoon vanilla extract
1 teaspoon honey
1 teaspoon ground flax seed
1 teaspoon ground chia seeds
½ teaspoon ground cinnamon
Directions:
Blend almond milk, banana, strawberries, ice cubes, protein powder, vanilla extract, honey, ground flax seeds, chia seeds, and cinnamon until smooth.
Reaching your fitness goals with a pre-workout smoothie
While a healthy smoothie containing protein and carbohydrates can fuel you through a workout, adding the right nootropic supplement to your pre-workout smoothie can give you the brain boost you need to maintain your focus. A healthy body can get you through a workout, but a focused mind can power you through even the toughest exercise session. We hope you'll add these energizing smoothies to your routine so that you can reach your fitness goals.
Further reading:
Discover: Nootropic Pre Workout: 6 Best Products
Men's Health: The Best Pre-Workout Snacks to Keep Going at the Gym
Self: What to Eat Before and After a Workout, According to a Registered Dietitian
Important Note: The information contained in this article is for general informational purposes only, and should not be construed as health or medical advice, nor is it intended to diagnose, prevent, treat, or cure any disease or health condition. Before embarking on any diet, fitness regimen, or program of nutritional supplementation, it is advisable to consult your healthcare professional in order to determine its safety and probable efficacy in terms of your individual state of health.