Energy Powder for Smoothies:
Smoothies are trending, and they have become the go-to beverage for people who want a nutritious and convenient way to power through the day. However, pre-made smoothies often contain excess sugar and calories, which may ultimately lead to an energy crash rather than an energy boost. The best way to avoid harmful excess sugar is to make your own smoothies at home.
You can optimize the energy-boosting potential of your favorite morning blend by adding a dose of energy powder, and there are many promising brands on the market today. We'll review three top supplements that can be converted into effective energy powder for smoothies. These products will help you make the perfect energizing mix for your tastes, nutrition goals, and dietary needs.
You May Also Like:
Energy powder for smoothies
#1: Organic Cordyceps Extract Capsules from Real Mushrooms
Mushrooms are a popular choice among health enthusiasts, and they are known for the wealth of nutrients that they contain. Mushrooms provide a long list of health benefits, including improved immunity, reduced inflammation, reduced blood pressure, and even weight loss. Furthermore, mushrooms are an excellent natural source of vitamin D. Due to their flavor profile and texture, these helpful fungi are not the easiest ingredient to incorporate into smoothies. However, many mushroom powders and capsules are now available, such as the Organic Cordyceps Extract capsules from Real Mushrooms. It's easy to add these nutritional, energy-boosting powerhouses to your daily smoothie.
Energy Powder for Smoothies: Enhancing Effectiveness with Supplements is (SmoothieProfessor) report.
Real Mushrooms, founded to provide organic mushroom extracts to the North American market, focuses on producing easy-to-use mushroom-based nutritional supplements that are free of any starch or grain-based fillers. Their Organic Cordyceps Extract capsules can be broken up for simple inclusion in your afternoon or pre-workout smoothie. Real Mushrooms' website even provides recipes for you to make the best use of your energy powder for smoothies. You can try their delicious pre-workout Beet Mint Smoothie recipe, featuring Real Mushrooms' Cordyceps extract. This energizing smoothie will give you a power surge as it elevates your mood, energy, and focus. Give it a try before you hit the gym for an easy lift.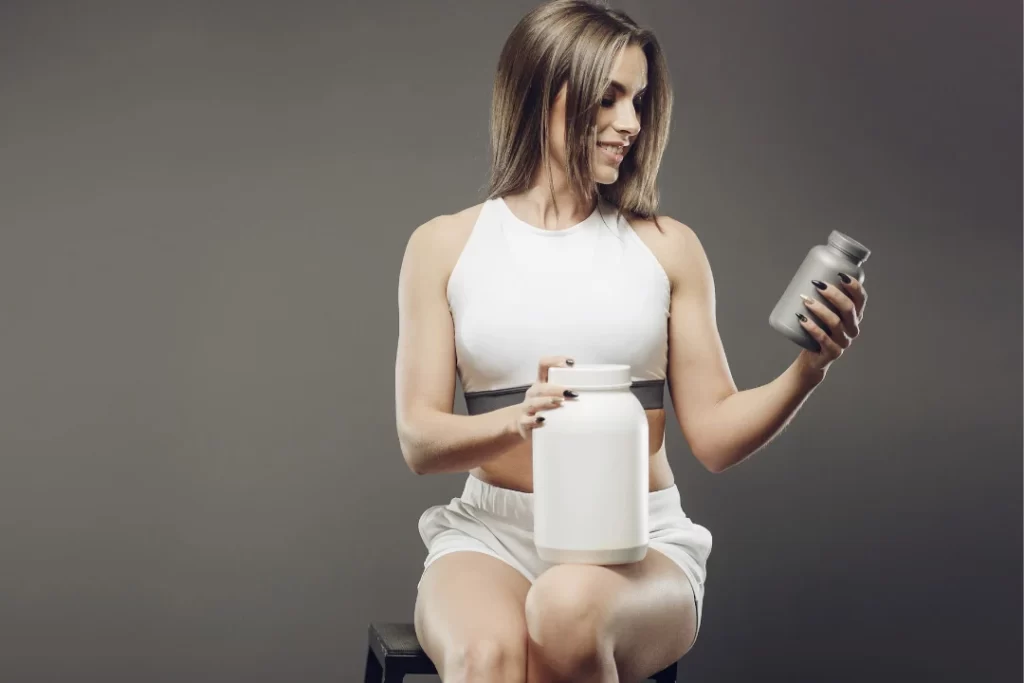 Energy Powder for Smoothies
#2: Superfood Tablets from Voke Energy
Nutritional tablets can easily be blended into smoothies for the same effect as your favorite energy powders. Superfood tablets are a convenient way to add an energy boost to any blended beverage, and they are often rich in essential vitamins and minerals. Given that some superfood tablets now even come in flavored varieties, they're ready-made for seamless incorporation into your pre-workout beverage or afternoon pick-me-up. However, many of these products contain synthetic rather than natural nutrients. Studies have shown that
natural nutrients are absorbed much more efficiently by the human body than synthetic nutrients.
Therefore, nutritional tablets made with natural ingredients are the optimal choice for those seeking a vitamin and energy boost.
Is there a superfood product on the market that's both delicious-tasting and filled with natural ingredients? You might like to try Voke's natural superfood energy tablets. Voke is a notable supplement company focused on providing clean, natural products. Their superfood tablets contain no artificial colors or synthetic flavorings. Furthermore, these nutrient-dense powerhouses are vegan friendly. Voke's superfood energy tablets include:
Whole guarana seed, whichboosts your focus, mood, and energy while promoting weight loss
Red beetroot, which elevates athletic performance and overall body health
Acerola cherry, which strengthens the immune system, provides antioxidants, and enhances overall well-being
Green tea leaf, which boosts energy, sporting performance, and memory
All of these ingredients are 100% natural, so your body can fully use their nutritional and wellness-boosting properties. Additionally, Voke's superfood tablets have a pleasant berry-citrus flavor, which makes it easy to add them as energy powder for smoothies. Just crush the tablets into a powder and blend them right in. For example, you could try adding a VOKE Energy tablet to the delicious berry-citrus smoothie featured here.
Energy Powder for Smoothies
#3: Brilliance from MyPEAK
Many mainstream energy-boosting products contain artificial ingredients, and consuming them can lead to side effects such as jitters, energy crashes, and even long-term health problems. Fortunately, companies like MyPEAK focus on proper nutrition and clean ingredients. MyPEAK began as a two-person venture with a small product line primarily enjoyed by its founders' families and friends. Today, MyPEAK has expanded into a successful supplement company with a wide selection of products that help people perform to their highest potential.
MyPEAK Brilliance is a product that stays true to the company's mission, and it can be conveniently converted to an energy powder for smoothies. MyPEAK Brilliance provides the following benefits:
A sustained, eight-hour energy boost
Improved focus, memory, and cognitive performance
Performance benefits for workouts
Reduced fatigue and stress.
MyPEAK Brilliance has no aftertaste, so it can be seamlessly incorporated into any of your favorite smoothies. With the eight-hour energy boost Brilliance provides, it's the perfect addition to your morning smoothie, and it can help you tackle even the most challenging workday.
Make energy powder for smoothies part of your routine
Any of these products would make a fantastic addition to the smoothies in your repertoire. Whether your priority is promoting overall health, boosting your energy before a workout, or helping you get through a difficult workday, energy powder for smoothies can be an essential part of your morning or afternoon routine.
Important Note: The information contained in this article is for general informational purposes only,
and should not be construed as health or medical advice, nor is it intended to diagnose, prevent, treat,
or cure any disease or health condition. Before embarking on any diet, fitness regimen, or program of
nutritional supplementation, it is advisable to consult your healthcare professional in order to
determine its safety and probable efficacy in terms of your individual state of health.